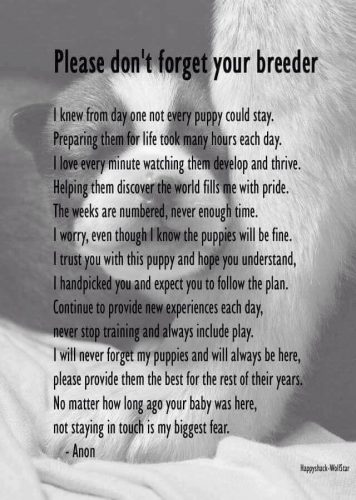 About Us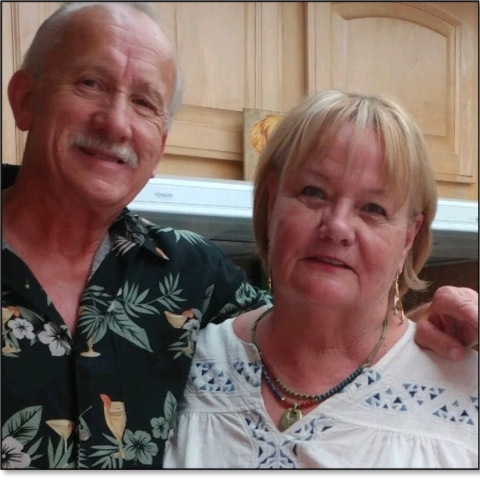 I HAVE HAD THE PLEASURE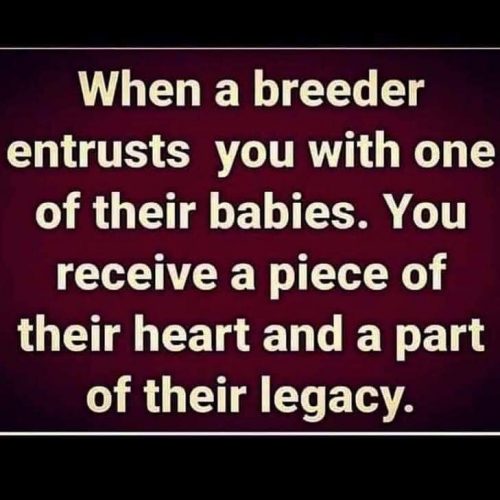 OF MEETING MANY NICE PUPPY BUYERS SINCE 1985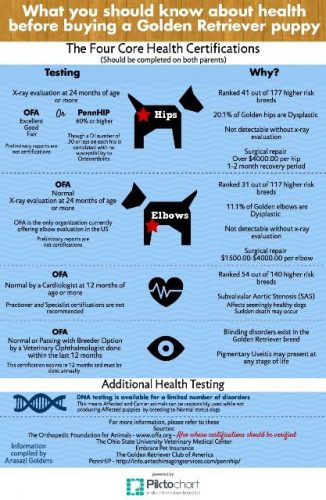 SHORT N SWEET ABOUT MYSELF………………… GREW UP ON LONG ISLAND NEW YORK,MOVED TO PHOENIX,AZ IN 1978 MY MENTOR IS CINDY LICTHENBERGER GOLDENBEARS GOLDEN' S MET HER IN 1980.(STILL BEST OF FRIENDS)
MISS RUBY ,MISS CHEYENNE , MISS GRACIE & MISS SAVANNAH ARE NOT SALE, IF YOU WISH TO GET A PUPPY .PLEASE GO TO LITTER PAGE THANK-YOU
CLUBS THAT I BELONG TOO ARE THE FOLLOWING
GOLDEN RT CLUB OF AMERICA SINCE 1985.
VALLE DEL SOL GOLDEN RETRIEVER CLUB SINCE 1985 .
PRESIDENT OF THE CLUB VALLE DEL SOL GOLDEN RT CLUB TILL MARCH 2015.
MEMBER AT LARGE FROM MARCH 31 2016,2017 , 2019 ,2020
I ALSO BELONG TO BEST FRIENDS DOG CLUB IN SUN CITY
The OFA databases are core to the organization's objective of establishing control programs to lower the incidence of inherited disease. Since 1985 they have been doing hip.eye.elbow n heart clearances through OFA. To have better healthy goldens.
All of our goldens at the age of two yrs old have their test done by the Vet. Then they are sent in for readings by 3 different vets across  the country.
If they fail.they are to be SPAY or NEUTERED.
PROUD TO SAY WE HAVE HAD 3 OFA HIPS EXCELLENT,in our BREEDING PROGRAM.
---
 WHAT WE HAVE DONE SINCE 1985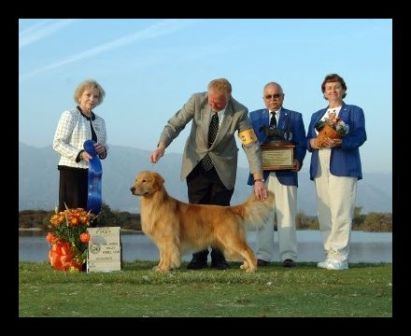 CH DALANE RAZIN CAINE ON ROUTE SIXTY SIX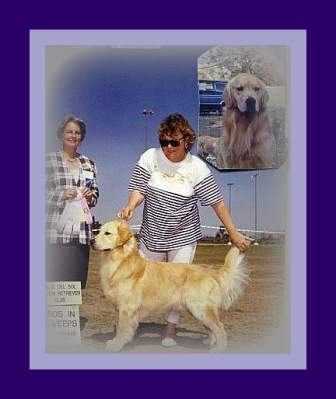 GOLDENBEARS JESEE JAMES
Levels of competition available:
• AKC Champions – the AM GCH and AM CH titles offered by AKC are the highest honor and toughest to attain. AKC Championships are very difficult to achieve and the Goldens who do attain this level of title have competed against some of the top Goldens in the country. These competition based titles mean dogs have been judged to the only acceptable standard as set forth by the Golden Retriever Club of America and AKC. They have not only been judged on their beautiful appearance, but also their structure, movement, type, soundness and quality.
• Golden Retriever Specialties – Are AKC shows that focus on a single breed, ie, Goldens. These Specialties draw large and very competitive entries sometimes totaling well over 100 Goldens.
PROUD TO SAY" I HAVE BRED 2 CHAMPION GOLDENS
CH GOLDMINERS LOST DUTCHMEN
AM/CAN.CH.DALANE RAZIN CAINE ON SIXTY SIX BIS,BISS,SDHF
THE BREEDER OF
"BEST PUPPY IN SWEEPSTAKES"
AT THE GRCA NATIONAL SPECIALTY 2002!
#2 GOLDEN RETREIVER IN USA IN 2005!
#1 SPORTING AND #6 ALL-BREED DOG IN CANADA IN 2006!
CAINE HAS FIVE "BEST IN SPECIALTY SHOW WINS AND MORE THAN TWENTY-FIVE GROUP FIRSTS.
HE WAS INDUCTED INTO THE GRCA SHOW DOG HALL OF FAME IN JUST TWO MONTHS OF SHOWING!
AM/CAN.CH.DALANE RAZIN CAINE ON SIXTY SIX BIS,BISS,SDHF (Caine was my high-lite of my golden breedings}
I HAVE OWNED 2 CHAMPION GOLDENS
CH GOLDEN-BEARS INKY DINK & CH.GOLDEN-BEARS NATIONAL OUTLAW
BRED TWO CHAMPION PUGS IN MY FIRST LITTER 2005
MY MOTTO IS TO "MAKE PEOPLE HAPPY"
WHICH I HAVE DONE SINCE 1985
MOST  OF ALL I AM  A FRIEND FOR LIFE
PLEASE READ MY GUEST BOOK
THANK YOU
SHARON
---
MEMORIES FROM THE PAST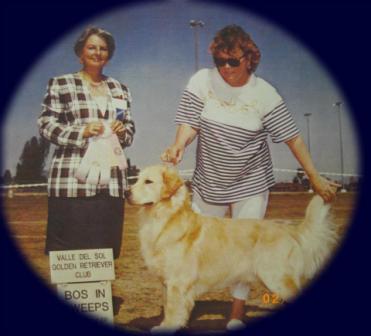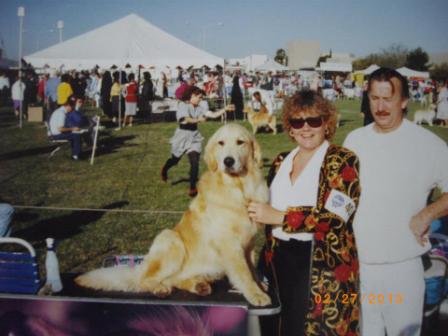 YES I USE TO SHOW IN THE 80'S WHEN I LIVED IN PHX AZ
HERE I AM SHOWING OUR CHGOLDEBEARS NATIONAL OUTLAW.
---
MEMORIES FROM THE PAST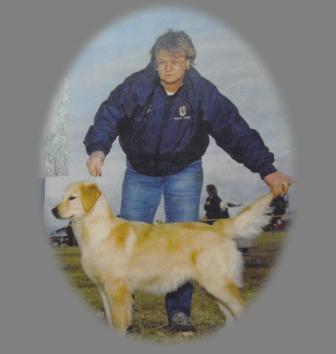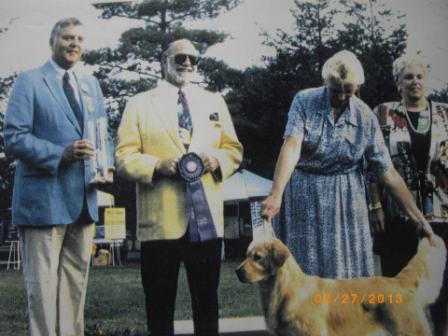 1993 GOLDEN RT NATIONAL BRED BY BITCH WINNERS
MY MENTOR CINDY LICTENBERGER "GOLDENBEARS GOLDENS"SHE WAS ONE OF THE TOP BREEDERS IN THE 80′ N 90'S.
I WAS LUCKY TO MEET HER IN PHX AZ 1980 ,GOLDENBEARS IS MY FOUNDATION IN GOLDENS.
WE STILL ARE BEST OF FRIENDS,